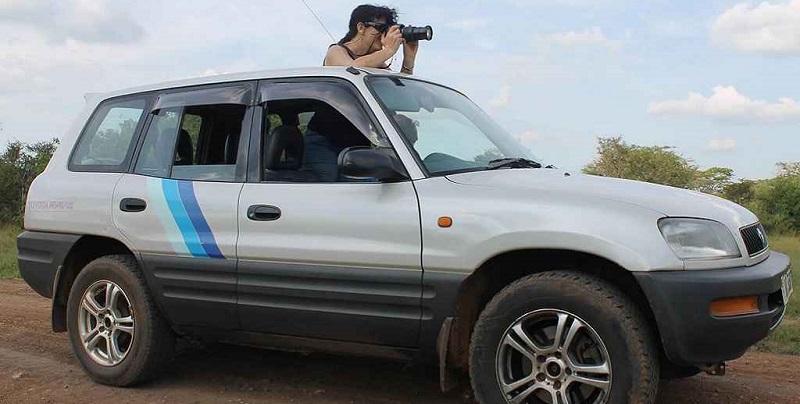 Dos and Don'ts of Self Drive in Rwanda
Rwanda Self Drive is a more preferred way of enjoying a safari trip or any business holiday in Rwanda. However, it is very important for any discerning visitor or travellers to get acquainted with the basic self-drive tips, the Dos and Don'ts of Self Drive in Rwanda. This is why Silverback gorilla tours has organized for you some of the dos and donts of a self drive car hire to ensure that your time with the car does not violate with the car rental terms and conditions.
If you are planning your next trip to visit Rwanda for gorilla trekking, primates adventure safari or wildlife game drives, the following Dos and Don'ts of Self Drive in Rwanda are highly useful as you explore the 'Land of Thousand Hills' and gaze at the spectacular mountainous landscapes and stunning sceneries, remarkable wildlife species as well as the impeccable gorilla adventures.
Tops Dos and Don'ts of Self Drive in Rwanda
Tip No.1 Don't drive with Fatigue.
This might sound like an obvious thing but it is one of the serious driving experiences that you to avoid while on your self drive safaris to Rwanda. Many have been culprits of road accidents not because they wished to experience such bad travel experiences. In most cases, we may feel like sleeping or resting, please at this point of time, we advise our clients to always make stop and pack by the roadside and then have some bit of rest and where possible, delegate a friend or colleague whom you traveling to take over provided he has driving permit. Also before you go for a trip, make sure that you have adequate sleep at night to avoid over dozing while driving. You can still opt for a Car rental with a Driver at such minimal fee to exchange drive laps when you are tired.
Do not starve:
Taking a Self drive Excursion in Rwanda can be well exciting but it is not wise when you drive for long hours minus stopping over for lunch breaks. Make sure that you get yourself some food, driving on empty stomach may cause you problems which can cause a bit of disturbance on road. You can only drive on an empty stomach if you know that you almost reaching to your favourite restaurant.
Do not drink and drive:
You might be attempted to get some tough alcoholic drink, please never risk drinking while you are driving in Rwanda. This rule has become like a song in the ears of many drivers. For smart travelers, they won't drink and drive because they do not want to risk their lives.
Better to Acquaint Yourself with the traffic rules of the country:
Driving laws differ from country to country, that is why before you take on your ride, it is better for you to first get to know and understand fully the laws of that country. Remember to ask the company or an agency that you hired the car for your safari to give you some pamphlets that will explain to you the driving laws, read and understand them better.
Thoroughly understand the car you are taking for Self Drive Trips
Before getting excited to start off your self drive trip, it is better that you get to know the type of car that you are going to use in a destination like Rwanda. In most cases, people have been seen stuck in the middle of the jam, avoid being a culprit of this kind in Rwanda. Check everything including the air conditioning controls, radio program settings, the mirrors, location of emergency controls and others.
Know when to take breaks:
Don't feel like you are a superman even robots take a rest that is why you also need to take some breaks after that hectic and a long distant drive. You need to be physically and mentally fine while driving to long distant areas. Remember that the longer you drive without resting, the more you encounter much fatigue. At least 30 to 1 hour's time, you can have a break.
Always Switch Amongst Yourselves:
For those who will be driving for long hours or even days, it is better that you keep alternating amongst yourselves. This is a better way of experiencing the break and permits you to get into the destination safely and fast enough than allowing only one person to drive for long distant areas. Switching on another person to drive can help your eyes also get some rest for the next drive. Through this, you would have had the most remarkable safari experience in the land of a thousand hills.
Drive as slow as possible in case of bad weather roads:
Most roads in Africa may not be of the same standard with those in your country of origin that is why you need to be keen on the nature of roads in Rwanda although the government has tried to improve some of them, this doesn't guarantee you a 100%. Don't be on a hurry and start feeling like flying so as to "reach" fast, take your time and be mindful about the weather. When it rains definitely things can change for the case of murram roads where national parks are located and you will really need to slow down. The roads can really be muddy and slippery unlike the dry season when the roads are a bit dry to drive on even if they have potholes.
Do not use your mobile phone while driving:
Many times we get tempted to text our friends or family members when driving not knowing the risk behind it. Because of that excitement around you as you drive, then you start texting with the aim of becoming famous around your group mates and at end, you end up in a trench! Avoid things that take up your mind and concentrate on your road trip! You ought to be patient enough till that time when you arrive at a destination then you can start texting freely.
Ensure to Put on your seat-belt:
This is very simple, as soon as you get on the car seat just pull the belts and pass them across and you will be good to go. Usually, many drivers and passengers tend to pay a deaf ear on this and yet it is so useful. Remember that it is hard to control the way other people drive on the road that is why you need to be well prepared and equipped at all times. Wearing a seat belt doesn't kill people but it may help you save a life.
Mind about other travellers on the road:
Rwanda roads may not be as wide as the ones in your country of origin and there you are driving in narrow roads with many pedestrians, cyclists, business people, cattle or goat keepers on the same route. Paying attention to your surrounding is necessary at this point of your safari not only in Rwanda but also any other destination of your choice.
In conclusion, a self drive Rwanda tours give you the most exciting and incredible travel experience that comes once in a lifetime. You only need to be careful and abide by the dos and don'ts of self drive excursions in Rwanda in order to have amazing and memorable experiences.