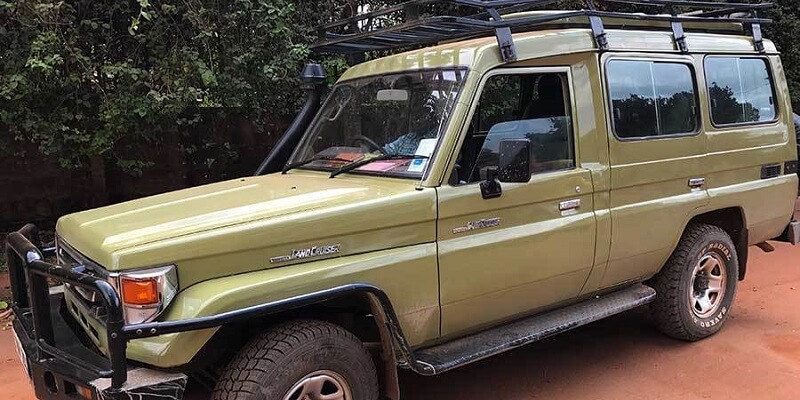 Things You Should Know Before Hiring a Car in Rwanda
Are you look for the basic guide and useful advice towards hiring a car in Rwanda? Find the best tips for your next car hire in Rwanda on this blog post. Please take a moment our of your non-busy time and share this blog with fellows if at all you find it useful.
Hiring a good car for self-drive trips is not that easy especially for first-time travellers. Much as car hiring is very common overseas, Rwanda is just a developing country and therefore on the verge of gaining the limelight status in as far as hiring cars for self drive trips is concerned. With so many cabs and taxi options available in Rwanda, people are always inclined towards choosing a convenient choice of sitting in the back seat and enjoying the ride. In order to enjoy a self drive trip in Rwanda, it is very important to get knowledgeable of the top six things you should know before hiring a car in Rwanda.
#No. 1: Make Reviews about the Preferred Car Rental Company
Before you make a choice about the car rental agency for you whole days trips in Rwanda, why not search for some internet reviews by other travellers and then make a choice when you are sure you won't be disappointed at any time. Why not browse the internet and look for some reliable car rentals company before finalizing one? The fact that Rwanda is a fast-growing country, many car rentals agencies are vastly into the travel business with more and more adding to the list which often confuses the travellers. However, if you look at the reliability, not all car rental companies are maintaining a high-level quality. Looking for reviews and ratings before booking one is essential. You can even enquire with your friends who often hire a car for their weekend gateway.
#No. 2: Comprehensively check the car well for any unforeseen damages
Now that you are at the car rental agency offices, please kindly consider a walk around the car, to comprehensively check the car well and agree with the service provider before you eventually hire that car. You can also peep inside the seats, car boot, engine setup, etc… for any minor damages. You surely won't like taking up the responsibility of the last person's reckless driving. Isn't it? It is just going to take a few minutes to check the car for the damages. If you find any, ask the car rentals company to make a note of it on their paperwork. If possible, you can take some pictures and keep them on your phone as a piece of evidence just in case.
#No.3 Be inquisitive to know the details of the car you are hiring
We positively didn't deny on your familiarity about car models and how to drive them, but the things that you don't know is, about the renting car's mileage, oil levels, age of the vehicle, petrol or diesel vehicle, availability of road support, and more. Try asking questions about that particular car that you are going to rent and acquire all the required details. You can as well find out more details on the internet and car dealer websites to get acquainted with the car details and specifics.
#No. 4: Before Hiring a car in Rwanda, Check the Fuel levels
Much as most if not all car rentals companies in Rwanda deliver the car with a full tank fuel, it is only a space of a few minutes for you to check the fuel tank and verify just to be on a safe side. You surely don't to get stuck along the way, or in the wilderness far from the next fuel station. Therefore, whatever be the package you are using, it is better to check by yourself the fuel levels to avoid any hiccups while returning the vehicle. Silverback gorilla tours and Car Rentals will definitely offer you a car for hire with fuel inclusive on the rental charges.
#No. 5: Carefully Read the Car Rental Terms and Conditions before signing
You surely need to be careful about this tip. Take your time to study the terms and conditions of the car you are renting so as to analyze if the basic terms you need are covered before agreeing in the mutual consent and thereafter sign the contract agreement. You may ask yourself why this is important. Some companies offer car hiring deals but with limited kilometers according to the number of days you are renting. Some might ask for security or caution deposit and some come with hidden charges in this very contract.
#No. 6: Always carry  with you the travel documents
When Hiring a car in Rwanda, You could be asked for copies of necessary documents such as Driving License and your Passport. Some companies do facilitate the online uploading of scanned documents to their website or app. Ensure that while uploading through online, the documents are clear and readable. Be ready with the documents to avoid any last-minute complication.
With so many car rentals companies offering a large fleet of cars, choose the car rental company that gives you the maximum value and allows you to enjoy the trips with no strings attached. A trusted provider who has built a strong reputation with a combination of these factors affordability, variety, feasibility, convenience, and security can leave you a worry-free car renting.
Now that you have known the tops things to consider before hiring a car in Rwanda, Find the best car hire deals in Rwanda from our Car Hire Fleet. Or simply contact us by contacting us and we shall respond to you as soon as possible.