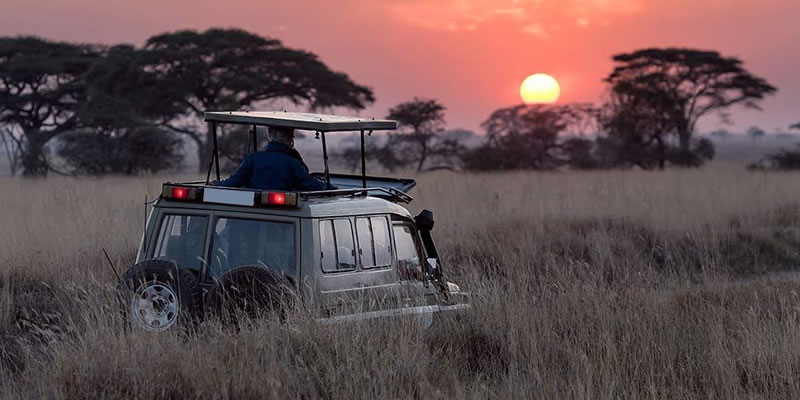 Tips for Rwanda Self Drive Safari Holidays
For many road-trippers who are planning a safari to Rwanda, you must have heard of the saying "Do-It-Yourself." This is a new way of enjoying a Rwanda self drive holiday excursion driving at the comfort of your pace, speed, and distance. However, this self drive car hire requires that people have to be equipped with several driving skills to keep them and the community safe on the road. Therefore, for an incoming traveller, we have compiled a list of the best 6 tips for Rwanda self drive car hire holidays that you must keenly observe and consider useful.
Make a rightful decision about the best car for your trip
Choosing which car to take for Rwanda self drive is one of the factors you should consider if you are to have a successful self drive car hire in Rwanda. You should consider choosing a car that is clean, affordable and is in a good mechanical state. For example, you can not consider driving a car without an AC on a hot day as this may eventually spoil your entire day making you feel uncomfortable and regretful. This is why you really need to make a good choice of a car that is equipped with the basic amenities that you are in need of, such as first aid kit, camping gear for campers, among others. It is very important that you always note down your preferred car requirements and ask your car rental company to see if they have that type of car you are looking for.
Rent/Hire a car within your budget.
You've got to be honest with both your wallet and yourself. In most cases, best cars come at differential prices (hiked price quotes) whereas medium and budget car rentals come at affordable costs. Therefore, you can't expect a very good car with all the amenities at a cheap price. If you really want to go for a luxury car rental and get around on your trip holiday, then you have to prepare and plan for it very well because it will require you to pay a lot for such a car. You can pick up any car that you want at an affordable price.
Driving is on the right side!
Unlike other African countries, Driving in Rwanda is on the right side, therefore hile enjoying your self drive holiday, always keep right when driving. Should traffic authorities stop you for whatsoever reason, please follow the instructions carefully and kindly adhere to them. You can also enjoy your Rwanda self drive by simply following road signs and other regulations ahead or beside of you. Don't go against such rules as they exist to make your life more pleasant.
Read and understand the terms and conditions of the agreement.
When renting a vehicle go for a Rwanda self drive safari holiday, there is always a written agreement that you sign between you and the car rental company. Read through the agreement so well and follow it in order to have a great journey. If you breach any of the terms and conditions, you shall always be reliable for the bleach of the agreement and you might end up paying high for the damages. You wouldn't want to find yourself in such a situation because if you, you shall not enjoy your car hiring.
Quest for additional car maintenance & servicing papers.
Make sure that the car you are about to hire is fully serviced to avoid later issues and damages. You can always verify that by asking for car servicing documents with your car rental company. Remember, many times they have such documents and can only be made available if you ask for them. Don't be afraid to ask, whatever you feel like you should know about the car you are about to hire. Just ask to make your car hiring decision so easy.
Equip yourself with some petty cash
Some people simply think that carrying cash is sometimes a wastage of time but here in Rwanda, carrying some little cash with you shall enable you to buy what you want. There are places where you want to buy something and the only thing that is acceptable is physical cash. I have always asked people whether they find it enjoying to eat something while in a car, and a lot of people have agreed with me. Don't let your people go hungry, give them something to eat and if you are traveling alone, buying something and you later eat it is also a great thing. Sometimes, it is not about eating; there are lots of souvenirs you can buy along the route while you are enjoying a self-drive in Rwanda-this could be the reason why you need to carry some cash with you.
Still looking for a Rwanda self drive car hire, Please check out our Safari car rentals from our car fleet here We boast of the best self drive car rental services in Rwanda.