Silverback Gorilla Tours and Car Rentals offers the best and affordable 4×4 Car Hiring services for any safari excursions and business trips in Kigali, Rwanda. With our experienced guides and well trained technical staff, we have the expertise to ensure that your 4×4 car for a safari holiday gives you the best and expected satisfaction while on your holiday trip in the Land of Thousand Hills. With our 4×4 car hire Rwanda services, we can guarantee to make your adventure a reality and with lasting memories.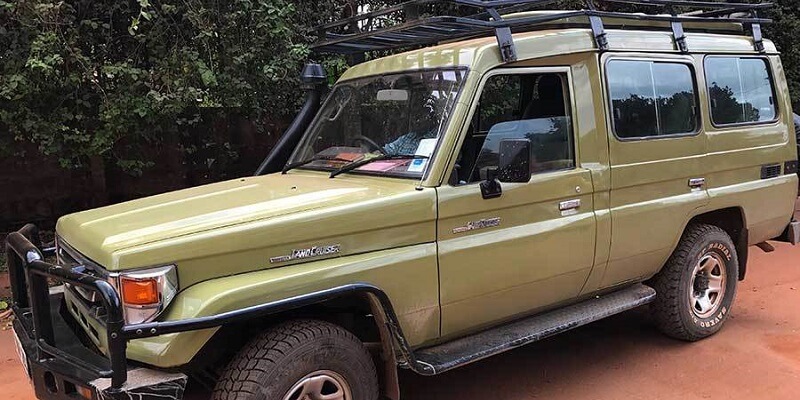 The best thing about our 4×4 car hire Rwanda services is that while most of the travelers prefer to explore Rwanda in a traditional sedan car, our 4×4 cars allow you explore the scenery landscape navigating through the rugged terrain off the beaten track, perfect for the explorer at heart. Our 4×4 Rwanda Car Hire Fleet consists of a wide selection of single and double cabin car hire options depending on how many people you are taking with you. All our 4×4 cars are fully equipped with required safari amenities and additional equipment such as camping gear and first aid kits. View our 4×4 vehicles on the right to find out more.
4×4 Car Hire in Rwanda services are available with Silverback gorilla tours and Car rentals throughout Rwanda, Congo, and Uganda with the best self drive safari packages at affordable car rental rates and quotes. Get the best guide from our technical staff who experts in the car hire business to assist you to get the best 4×4 car for hire or rent on a holiday.
Have you made up your mind about a preferred 4×4 car hire for your next holiday trip? Or still looking for the best option to consider? Contact us today! We have dependable and reliable safari cars and luxury 4×4 cars for hires in Kigali, and to take you to major destinations of Volcanoes National Park, Nyungwe and Akagera National Park plus leading destinations in Uganda.
4×4 Cars for Hire Available in Rwanda
Our 4×4 cars for hire in Rwanda are the best-recommended cars for discovering Rwanda national parks given that no matter what terrain they might be driving in, they are efficient. Our Rwanda car Hire Fleet includes Toyota Rav 4, Safari Land Cruisers Prado TX, TZ, V8 and more. Speak to an expert today. Simply call us on +250787727420 or send us an email on info@silverbacktour.com
4×4 Car Hire Rwanda and Uganda Car Rental
Silverback gorilla tours is a trusted car rental company in Rwanda that has been in existence serving travelers and tourists for over 10 years now throughout the East African region extending services in Uganda, Kenya, Tanzania and Congo with the best 4×4 Car Hire Services. Whether it is a business trip or vacation, Silverback gorilla tours has the right service for you.
Our 4×4 car Hire in Rwanda fleet is constantly being updated to ensure you enjoy the best in comfort and safety at competitive prices. We are looking forward to giving you the best car rental services in Rwanda.