Rwanda Safari Car Rental & Camping Gear is one of the ways in which we reward you with an inspirational journey through the beautiful land of thousand hills. Whether you are an experienced camper that enjoys long backcountry hikes outside your country, or you just want to try something new in a new environment with your family in Rwanda on a touring safari, It's just absolutely magical and yes, it's incredible to explore Rwanda on a camping trip.

Stay comfortable throughout the night without having to carry the gear from your home country when you use our service of Rwanda Safari Car Rental & Camping Gear. Just be prepared for anything of personal camping essentials like flashlights, Swiss knife, bug spray, insect repelant and leave the rest for us to handle.
Start your Camping Trip Plan today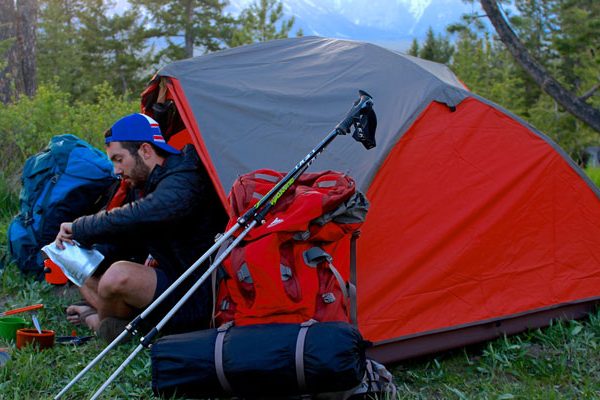 Planning to camp in Rwanda's national parks or around a tourist attraction and looking for the right camping equipment, Silverback gorilla tours is ready to offer you the camping equipment you need for accommodation and feeding including sleeper tents, mattresses, chairs, cooking gas, plates, saucepans, forks, spoons among other cooking utensils.
Rent a car and camping gear for your camping nights in Rwanda. To inquire or book camping gear in Rwanda, simply send us an email to info@silverbacktour.com or call us on +250 788 880 245 to speak with the reservations team.
Checkout our camping gear gallery & tools list
Igloo Tents
Camping chairs
Folding Foam mattresses or inflated mattresses
Blanket and bed sheets or sleeping bag with pillow
Table
Cool box (not electrical, mainly serve as storage box for drinks)
Food storage box
Gas tank & burner
Plastic cups
Solar table lamp, with mobile phone charging capacity
Rwanda Bradt guide book and detailed road map.
A coffee Plunger, Cutting board
Can opener, cork screw the list goes on…