This 1 Day Kigali City Tour offers you an exceptional feel of Rwanda's largest city and capital, the Kigali where you open eyes to the amazing scenic views of the "thousand hills" in Rwanda. This tour can be is best booked as an accompaniment to other full safari packages such as the gorilla trekking tours and wildlife experiences in Rwanda. Enquire Now The capital of Rwanda, Kigali is a vibrant commercial center in the country with artistic centers of tourism with an all-year-round moderate climate allowing you to visit any time of the year. Voted as the cleanest and safest city in Africa, Kigali continuously attracts huge numbers of visitors all year round, and it is one of the destined centers for several high-level conferences and activities bringing a number of delegates from all over the world.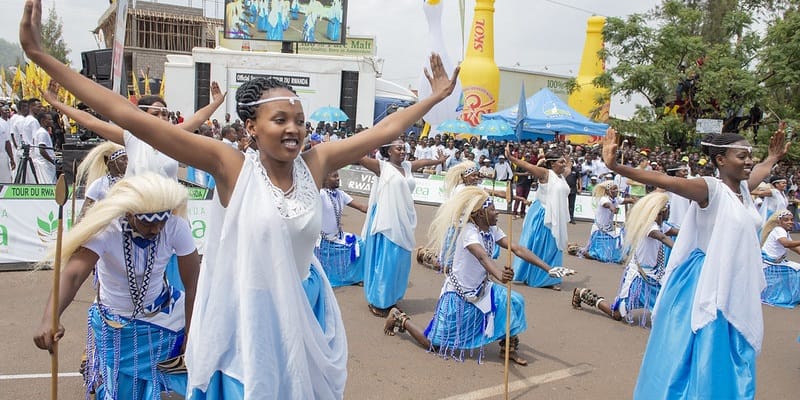 1 Day Kigali City Tour
Start your 1 Day Kigali city tour with an early transfer by our driver guide to visit one of the major historical and cultural sites of Rwanda. You will start your day with a visit to the Kandt house where Dr. Richard Kandt the first German colonial resident of Rwanda resided. His residence at the base of Mount Jali and Mount Kigali in the heart of the city is now the Natural History Museum in honor of his great works. You will stay here for an hour depending on how you engage the museum guide about what you are learning about Kigali and Rwanda in general.
We proceed with the guided tour to the fast-growing neighborhoods of Kigali that are changing the face of the city. There is an opportunity to visit the presidential museum which is the residence of two of the former Presidents of Rwanda, here you will have an opportunity to learn a bit about the political history of Rwanda. We drive through the older commercial and residential areas with a major stop at the Kigali genocide memorial site commemorating the 1994 Rwandan Genocide.
We will also have a chance of visiting one of Kigali's top crafts center where you can purchase souvenirs from your stay in Rwanda in turn supporting families of the women involved in making the items. Lunch will be at a local restaurant where you will have a taste of Rwandan traditional food. You are free to choose a cosmopolitan restaurant for a more diverse menu.
Getting around on a Kigali City Tour
Kigali has a developed public transport system compared to many other African cities. There are designated bus and taxi stops from which you can take your public transport which is can be anything from 18 seater taxis, coasters and buses. You have an option of walking to some of the sights that may be in the walk-able distance for you, Kigali city is a pleasant place to walk with clear walkways. Alternatively, you can take 'moto' which is a motorcycle taxi to the various locations you are interested in.
However, for purposes of visiting the different attractions in a day and for this tour, you will take our tour vehicle with an experienced tour guide to the different sites you are interested in visiting while on this 1 Day Kigali city tour.
This Tour includes
Ground transport.
Bottled water.
Site entrance fees.
Service of an English-speaking driver-guide.
All mentioned activities except for the optional ones.
Tour excludes
Extras.
Tips to porters and driver/ guide.
Insurance.