3 Days Rwanda Special Gorilla Safari starts from Kigali Capital and we drive you through the beautiful countryside to Volcanoes National Park where you'll have an encounter with the famous mountain gorillas within the forest. Enquire Now At Silverback gorilla tours, We'll get you driver guides who will transfer you from your accommodation at Le Bambou Gorilla lodge to make this hassle-free adventure.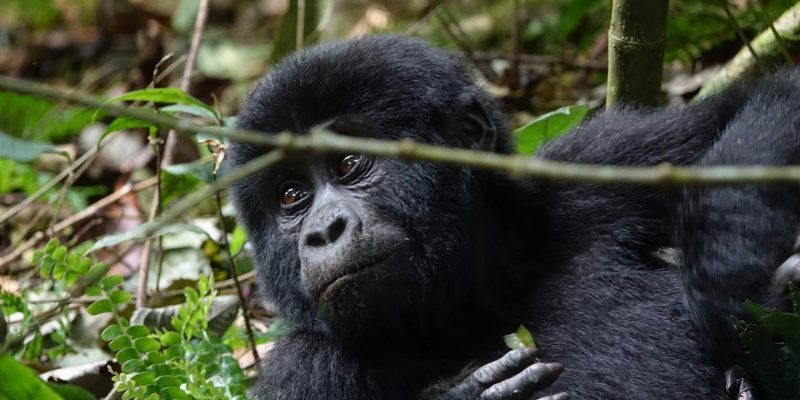 We all that must be done to get it all right for you in just 3 days – save time and commune with the mountain gorillas, the 3 Days Rwanda Gorilla special Safari is the perfect tour for you.
Tour Highlights
Itinerary
Day 1: Arrival and transfer to Lodge in Volcanoes National Park.
Day 2: Gorilla Trekking in Volcanoes National Park.
Day 3: Transfer back to Kigali.
Day 1: Transfer To Volcanoes National Park
A driver guide from Silverback gorilla tours will pick you from Kigali airport.
After only 2 hours driving you will reach the lodge. The lodge has been built using environmentally friendly local materials such as Bamboos made fitted by local community workmanship. We value the environment so much that we have been careful in the design and construction of Le Bambou Gorilla Lodge to ensure that the environment
Accommodation:
Mid-range lodge – Le Bambou Gorilla Lodge
Meals & Drinks: Dinner (Breakfast & lunch not included)
Day 2: Gorilla tracking in Volcanoes National Park
You leave your hotel room so early and you will track one of the habituated Gorilla groups who can tolerate the presence of humans for a brief period every day. The time taken to track the gorillas can take as little as half an hour to as much as 8 hours!
Your track will be an exciting journey along forested slopes, entwined vines, bushes and bamboo before you eventually reach the gorillas' current location. Your guide will point out signs of previous gorilla activity, including dung, nests and chewed bamboo shoots. Once the gorillas have been located, you will be allowed to spend with them a maximum of one hour. Coming face-to-face with a mountain gorilla is an exciting experience. This is a fantastic and privileged opportunity to get up close and personal with Rwanda's own 'Gorillas in the Mist'.
Accommodation:
Mid-range lodge: Le Bambou Gorilla Lodge
Meals & Drinks: Drinks not included
Day 3: End of the 3 Days Rwanda Special Gorilla Safari, Departure
After breakfast and lunch (inclusive) you drive back to Kigali Airport making sure you check in 2 hours before departure time.
This is the end of the 3 days Rwanda special gorilla safari wonderful tour in Rwanda!
Accommodation:
No accommodation (End of the tour)
Meals & Drinks: Breakfast & lunch (Dinner not included)
Included
Rwanda Gorilla Trekking Permit – $1,500.
Park Entrance Fees.
Accommodation and Meals as per Itinerary.
4×4 Safari Transportation to/from airport.
English Speaking Tour Guide/Driver.
Not Included
Tourist Entry Visa.
International Flight Tickets.
Travel Insurance.
Items of Personal Nature.
Tips and Gratuities.