Volcanoes National Park is best known for mountain gorilla trekking but the park also has many other wildlife species with many other exotic activities for one to take on. Volcanoes National Park is an evergreen bamboo forest with grassland areas, swamp, and heath in other areas because it lies in the eastern part of the rift valley.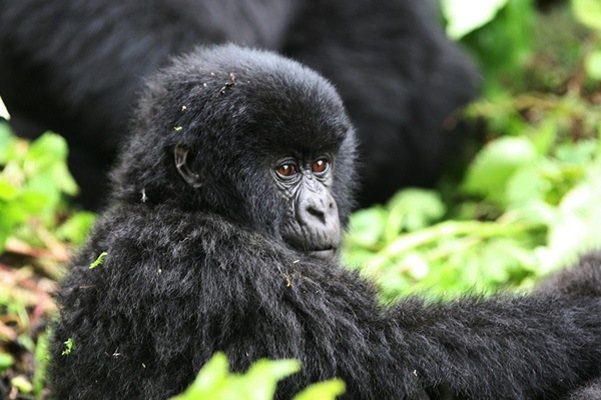 The endangered mountain gorillas are the primary attraction in volcanoes national park with gorilla trekking safaris happening all year round. Because of the high altitude, it is generally cold, especially early morning and late evenings, you are advised to carry a light sweater for these times. The park is only a 2 hours drive from Kigali in the north of Rwanda.
Top Things to Do and See in Volcanoes National Park – Rwanda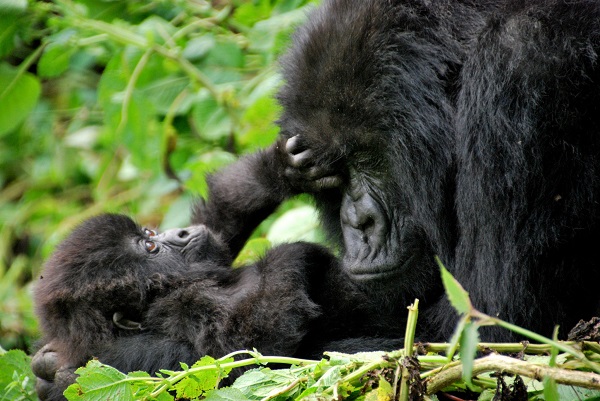 Volcanoes National Park has 10 habituated gorilla families. Gorilla trekking is a must-do activity while on a safari to this mountain. Almost if not all the gorilla population in Rwanda can be found in the Volcanoes National Park. The families to visit include Amahoro, Ugenda, Umubano, Karisimbi, Sabinyo, Susa and Hirwa among others.
The gorilla trek begins with a briefing at the park's headquarters in kining and is followed by a hike up the bamboo terrain of the mountain. Tourists are divided into groups of eight people and each group is given a guide to lead you to the habitats of the gorilla families. Once you have sighted a family of gorillas, you are given an hour with them in which you can take photos, make videos and see these grand primates.
2. Golden Monkey Tracking in Volcanoes National Park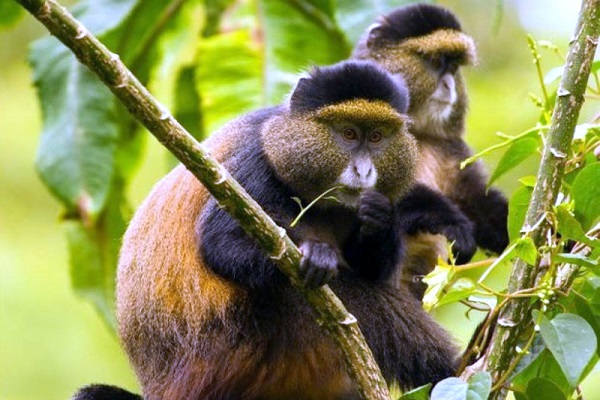 Golden monkey trekking also takes place in Volcanoes national park at the same time 7:00 just like gorillas. Golden Monkeys are also endangered – and Volcanoes national park currently has two habituated golden monkeys' troops that are available for visiting by tourists in the park, both of which make about 80 members.
Golden monkeys live in the bamboo vegetation towards the base of the volcanoes. The golden Monkey habituation has helped them to overcome their initial shyness to accept their daily visits by researchers and tourists. Trekking golden monkeys and gorillas is a similar experience, both require permits– in a small group of no more than eight people, and after finding them you can spend one hour with the monkeys. The endangered species are very active creatures, and jump from tree to tree which is really interesting and a little difficult to photograph, the get excited when they see cameras!
3. Dian Fossey Hike & Tomb Tour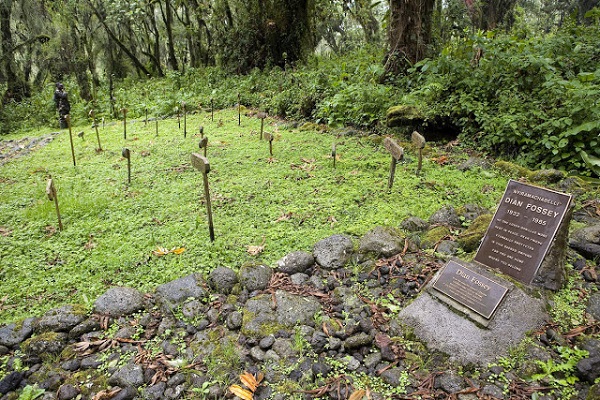 The Dian Fossey Tomb Hike and Tour involves a 30 minutes drive from the park headquarters to where the trail starts to access the Karisoke research camp, visitors walk for 10 minutes to the park boundary. The walk from the park boundary to the research center where Dian's grave is takes about an hour to 1 a half hours and the reward is good views of forest hogs, forest elephants, a variety of primates and bird species.
Dian Fossey dedicated her life to researching about mountain gorillas their protecting and conserving them. Much of her work is portrayed in the internationally acclaimed film "Gorillas in the Mist," which was shot in Volcanoes National Park in Rwanda.
4. Hiking to the Top of Mountain Karisimbi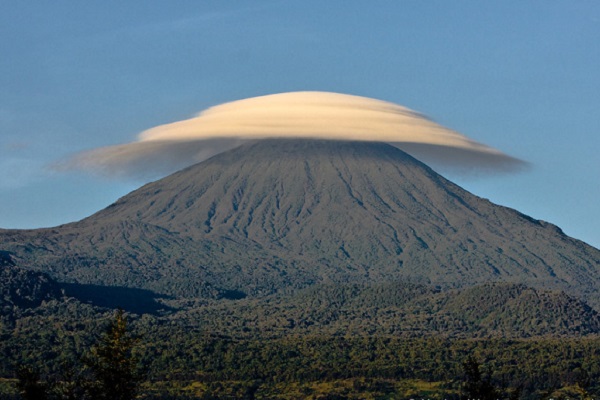 Hiking Mt Karismbi is one of the tourism activities you should not miss on your Rwanda safari to Volcanoes National Park. Mt. Karisimbi rises at an elevation of about 4507m above sea level, it is a stratovolcano and is the highest of the eight major volcanoes of the Virunga field and the 5th highest in Africa. Karisimbi lavas have been dated from 0.24 Ma to 0.010 Ma indicating that the volcano is very young.
The name Karisimbi comes from the word 'amasimbi' in Kinyarwanda which means "white shell", referring to the white-capped summit which is always seen on top of the volcano. It has a neighboring Volcano Mikeno to the north, Bisoke to the east and Nyiragongo to the west, on the other side of the Rift Valley. The mountain is found in Volcanoes national park, popularly known for the mountain gorillas.
5. Gorilla Guardians Village (Iby'Iwacu cultural village Tour)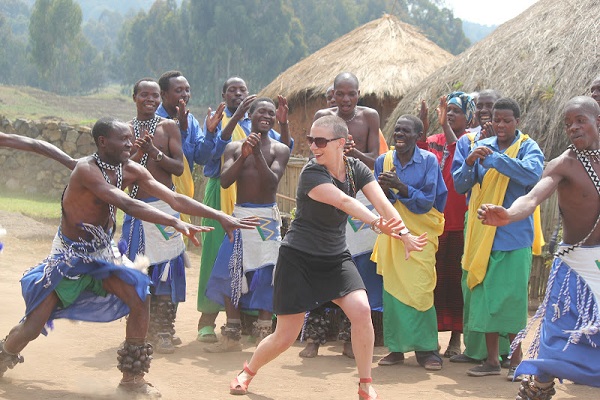 Ibyiwacu cultural village is one of the key features that make Rwanda safaris exceptional experiences. Iby'Iwacu Cultural Village gives you a rare chance to meet local people, in their environment, with a taste of Rwandan culture and traditions.
Iby'Iwacu village is located around Parc National des Volcans in Nyabigoma, Kinigi, Musanze district, Northern Province- have a visit to Iby'Iwacu to share with local people home and heritage treasures including lifestyles, activities, artifacts, and ways of living of Rwandan local people. Iby'Iwacu Cultural Village is committed to showcasing the ways of living, traditional lifestyles, and cultural dances to tourists. Have a guided community walk to visit different sites and experience the everyday lives of the Rwandan local people.