Hire a Toyota Safari Mini Van car deemed perfect for a small group of travellers. This car is a mid-sized vehicle that can accommodate up to 9 people making it the perfect car for group tours in Rwanda. The Safari Mini Van is customized with a pop-up roof with air-conditioner, comfortable seats and adequate cargo space in the rear and roof-top ideal for small groups including families, friends, double couples.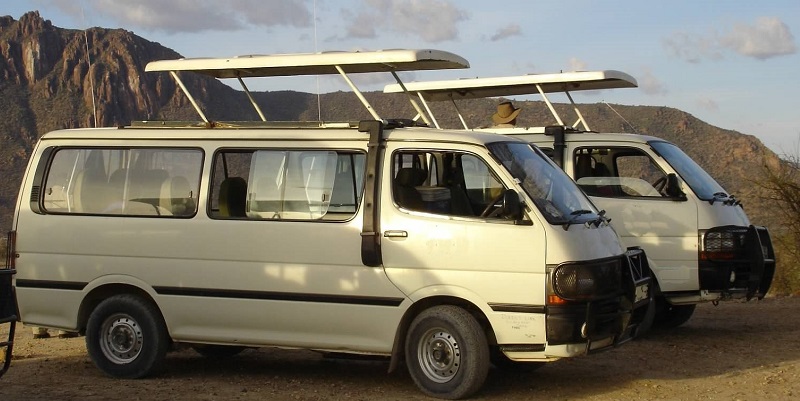 This amazing drive is one of the most popular safari cars in Africa widely used for group tours to parks and remote destinations. It comes with extreme features such as; an air-conditioner, Diesel fuel type, Unlimited mileague, MP3/CD player and a pop-up roof that offers tourists a chance to peep out and get a scenery view of the wildlife and landscapes. The Toyota Safari van is ideal for group trips and has adequate cargo space in the rear and rooftop rack.
Whether its a safari in Rwanda or transfer to and from Kigali airport, This safari van can be a perfect choice given it's comfort and size.
Hire or Rent this Toyota Safari Van starting from US$ 80 per day without driver & US$ 100 per day with driver. Please Note: Rates are exclusive of fuel and cover comprehensive insurance. Contact us today with us by sending us an email to info@silverbacktour.com or call+250 783077320 to speak with the reservations team.