Nyungwe forest national park is found in western Rwanda and is one of the worlds most beautiful mountain rain forests. It is dominated by a series of mountains, originating in northern Uganda and Congo, running south through the Rwenzori mountains, western Rwanda and Burundi, to the shores of Lake Tanganyika.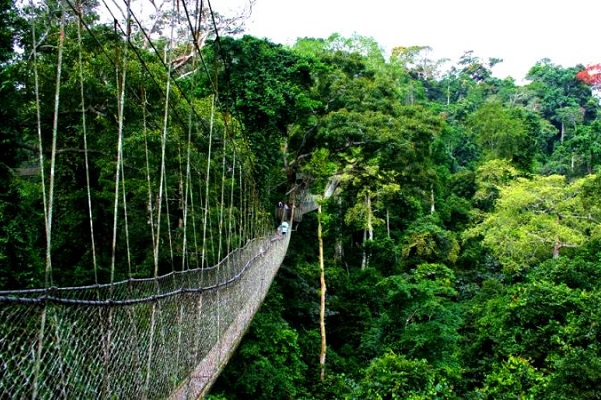 Nyungwe forest national park offers scenic views over the Lake Kivu and sometimes the Virunga ranges on a clear day. The forest has an extensive network of well-maintained walking and hiking trails to various waterfalls and viewing points. The prime activities in Nyungwe forest are chimp trekking, bird watching, colobus monkey trekking, and the canopy walk.
Nyungwe forest national park
Top Things to Do and See in Nyungwe Forest National Park
1. Chimpanzee Trekking in Nyungwe National Park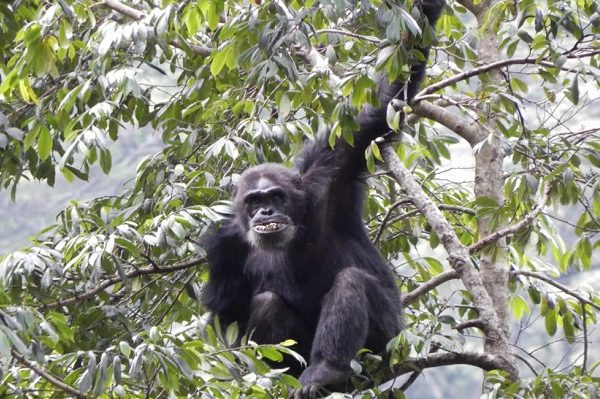 Nyungwe forest is home to two wild chimp troops that are habituated for chimpanzee tourism in Rwanda. The areas occupied by these two troops are Cyamudongo section of Nyungwe forest and the other is Uwinka area of the forest, these chimps are around 400 in total. Chimpanzee trekking starts early in the morning and its best to carry a day pack where you have a couple of liters of water, have long trousers, the long sleeved shirt, rain jacket, the hiking boots, and the hat. Tourists are grouped into groups of 8 people that set out to track the chimpanzees.
The chimps at Nyungwe have been habituated and are used to seeing human beings. Even though gorilla tracking is the commonest in Rwanda, many others set out to track these closest cousins as they play in Nyungwe forest national park.
2. Monkey Tracking in Nyungwe Forest National Park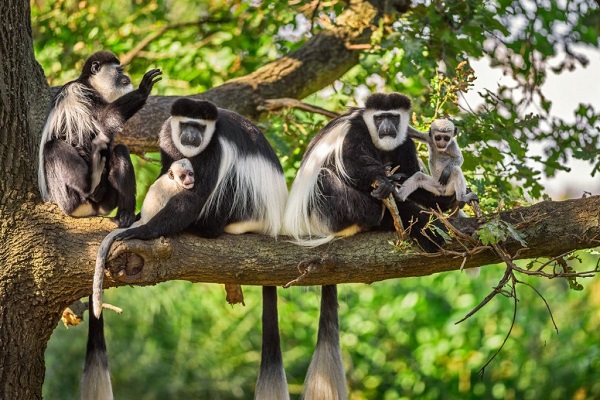 Nyungwe Forest National Park has over 13 primate species. There are also unconfirmed sightings of the golden monkeys that have also been reported. Besides chimpanzee trekking, you can trek the grey-cheeked Mangabeys and Ruwenzori colobus Monkeys in Nyungwe Forest. The forest inhabits troops of 300 colobus monkeys or more roaming in the trees, giving visitors to the forest another engaging activity. These monkeys move in large groups and can be seen throughout the whole of Nyungwe Forest.
As you trek these grey checked monkeys, you will likely come across some other monkeys along the trek. These might include; L' Hoest's monkey, the Owl faced monkeys, Mona monkey, and the blue monkeys.
3. Bird Watching in Nyungwe Forest Park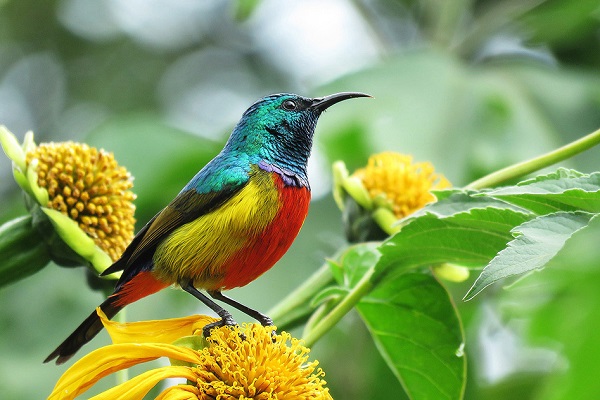 Over 300 species of birds with 16 endemics, 27 Albertine rift endemics, and 121 forest species reside in Nyungwe Forest National Park. The bird species found in Nyungwe forest include Chestnut Owlet, Olive and Elliot's Woodpeckers, Great Blue and Ruwenzori Turacos, White-headed Wood-hoopoe, Barred Long-tailed Cuckoo, Black-faced, Chapin's Flycatcher, Purple-breasted and Regal Sunbirds, Chestnut-throated, Collared Apalis, Rwenzori Batis, Neumann's Short-tailed Warbler, White-tailed Blue-flycatcher, etc.
In this forest, you will find both the Rwenzori Turaco and the large blue Turaco. The sun birds of many types like the purple breasted and the blue-headed sunbird can also be found in this forest.
4. Hiking Trails & Nature Walks in Nyungwe forest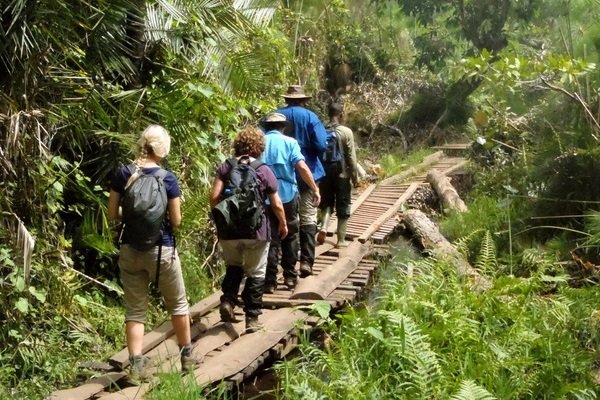 Nyungwe Forest is a hiker's paradise. The forest has about 13 forest hikes over 130 kilometers of the trails through the forest. Some tourists spend about a week as they try to hike each of these trails and explore the ancient rain forest, and discover many habitats in this forest.
Most of the private trails take about one to eight hours depending on your physical fitness. With your personal input, we can also arrange a hike that is right for you and will not be too active or too much. Hiking in Nyungwe Forest is a relaxing and exciting activity as it helps you discover most of the things in the rain forest that will simply amaze may visitors.
5. Canopy Walk in Nyungwe forest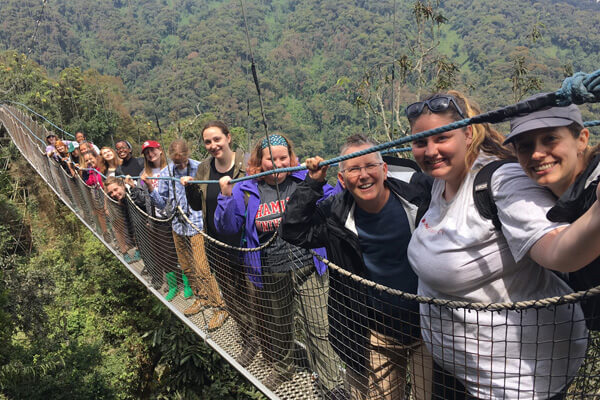 The canopy walk in Nyungwe Forest is the first treetop forest canopy walk in East Africa and the third in all Africa. This activity is a must do on your safari to Nyungwe Forest. If you are planning a safari to Rwanda to trek the mountain gorillas, you can add on some days and include Nyungwe forest and enjoy the canopy walk as part of your safari itinerary. The canopy is 50 meters above the ground, this walk is not for the faint-hearted, people who are afraid of heights. You will see the monkeys on the treetops, the birds that are flying above you and below you and a beautiful view of the huge Nyungwe forest. This canopy walk is 90m long which is not a long distance, however, it's when you are 50 m above the ground.