Gishwati – Mukura National Park is one of Rwanda's newest National Park; famously known for its diverse plant species; over 60 species of trees like the bamboo and wood and a big number of Rwanda safari wildlife species; around 84 bird species. The forest is located in Ngororero and Rutsiro districts in Rwanda seating on an area of about 3,558 hectares. This park almost runs extinct during the 1994 genocide when most people ended up settling in the forest. They started farming, deforestation and illegal mining. Gishwati and Mukura are forests. In September 2015 a law was passed to have a joint National Park, hence the formation of Gishwati-Mukura National Park.
Top Things to Do and See in Gishwati – Mukura National Park
1. Birding in Gishwati Mukura National Park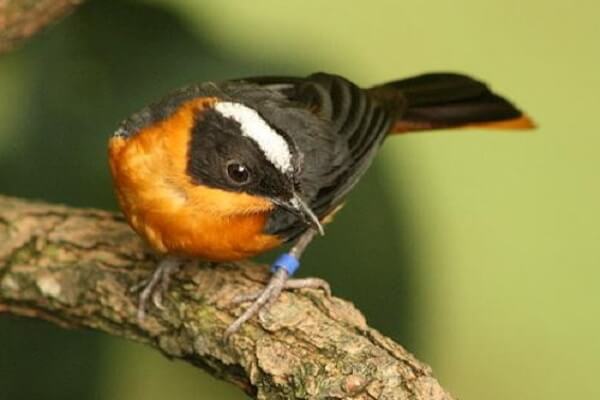 Gishwati National Park is home to the most sought after Albertine rift endemic species that make up over 20 species on record making it one of the ideal birding areas for birders in East Africa. The small size of this spectacular park makes birding the simplest activity.
For birders, some of the notable bird species for you to look out include the Rwenzori Turaco, Mountain yellow warblers, Regal Sunbird, Grey crowned cranes, Weaver bird species, Strange weaver, Wood hoopoes, the Red throated alethe, Martial eagle and many more.
2. Chimpanzee Trekking in Gishwati Forests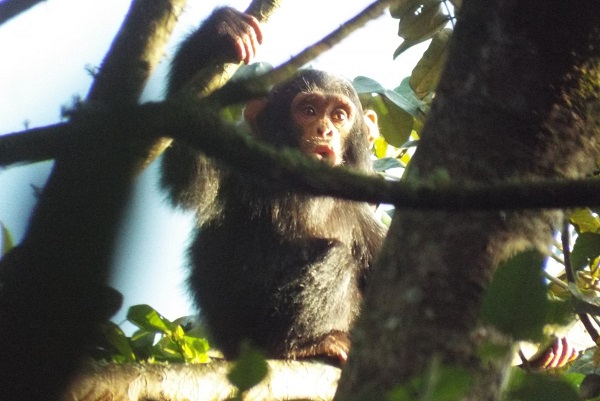 Chimpanzee trekking is one activity you should not miss on your safari to Gishwati. The chimpanzees in Gishwati Mukura were believed to have almost got extinct from the wild about a decade ago because of poaching and habitat loss, however the latter has changed given the collaborative efforts from the Rwandan government and many Non Governmental Organizations (NGOs) that have come up to support the conservation of the forest and other wildlife species.
Chimpanzee adventure in this park is similar to that of other sites whereby visitors will first gather at the park headquarters for an early morning briefing on dos and don'ts of chimpanzee tracking while in the forest.
3. Hiking and Nature Walks in Gishwati Mukura Forest Park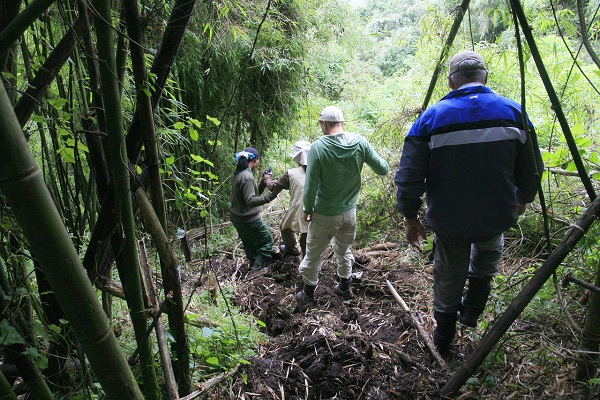 This an exciting activity in Gishwati Mukura Forest National Park. It offers tourists an opportunity to explore the natural wonders of the park which include the blue monkeys, the black and white colobus monkeys, golden monkeys, L'Hoests monkeys and not forgetting exclude over 60 tree species which include the Mahogany, and several mammal species especially the southern three hyrax and the red river hogs and many more.
There are also many amphibian species which include the brown forest frogs and reptiles such as the bush vipers and chameleons which you will come across while on nature walks because they are many. Besides striking your imaginations with these various spectacular wildlife species, there are several hiking trails that take visitors to the most exceptional Kazeneza waterfalls just in the middle of the forest.
4. Cultural encounters in Gishwati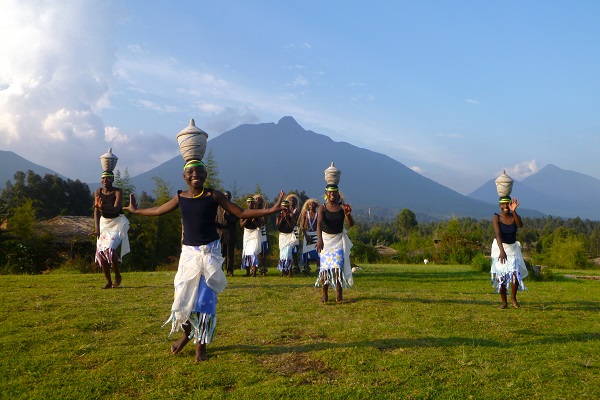 Apart from wildlife encounters, Gishwati National Park also gives you a chance to encounter some of the adjacent communities at the park.
Since the Gishwati-Mukura was occupied by people, as the government and other conservationists tried to revive it again, they had to come up with ways in which the surrounding communities could benefit from tourism hence coming up with products such as traditional healing, dance and drama and handcraft making.
Among many activities developed in these projects include entertainment inform of dance and drama, visiting the traditional healers, preparation of traditional food and hand craft making and many more.