Silverback Gorilla Tours brings you an amazing 7 Days Rwanda Bird Watching Tour to give you an opportunity of watching the bird species in there habitats and along the savannah plains and forests as they go about their daily life. Rwanda is proud to be one of the best bird watching spots in Africa with over 700 bird species spread out in her seven important birding Areas (often referred to as the IBAs). Enquire Now These include; Rugezi Swamp, Akanyaru, Nyabarongo, Cyamudongo, Akagera, Volcanoes park and Nyungwe park. During this 7 Days Rwanda Bird watching safari, you will look out for birds like the red-Faced Barbet, Bennett's woodpecker, Miombo Wren-Warbler and Shoebill stork among others.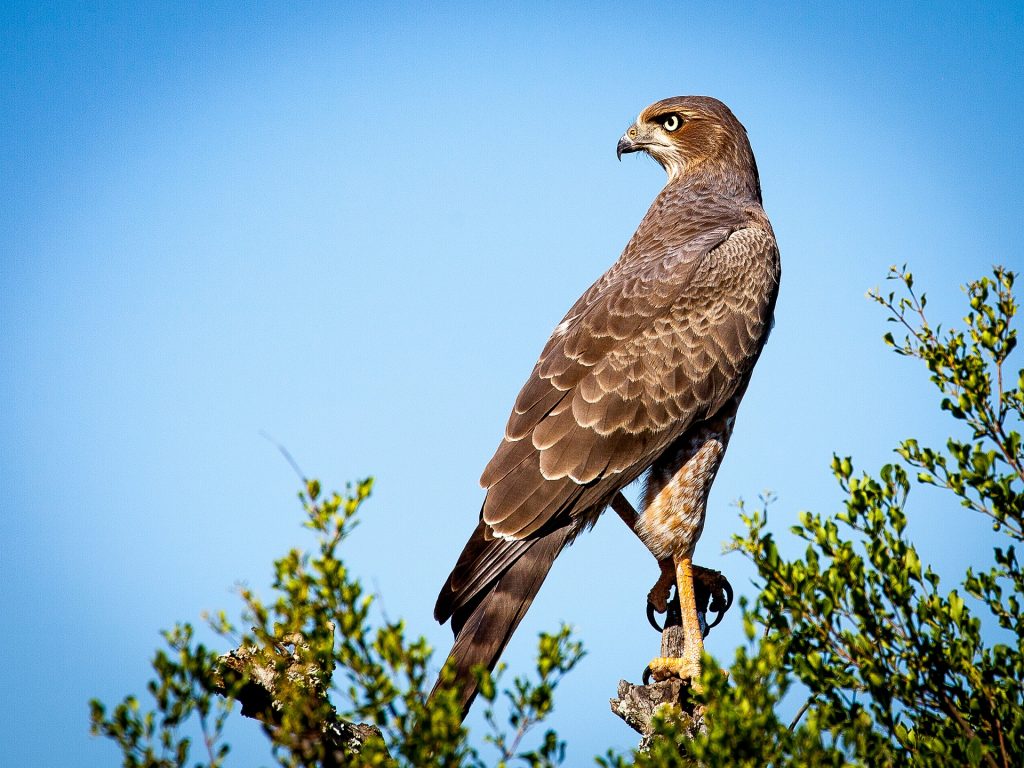 7 Days Rwanda Bird Watching Safari Highlights
Day 1: Arrival at Kigali International Airport.
Day 2: Transfer t Akagera National Park
Day 3: Full Day Birding in Akagera National park, Transfer to Nyungwe
Day 4: Bird Watching in Nyungwe Forest National Park
Day 5: Chimpanzee Trekking in Nyungwe Forest
Day 6: Transfer to Kigali, Kigali Genocide Memorial & City Tour
Day 7: Departure, End of Safari
Day 1: Arrival at Kigali International Airport for the 7 Days Rwanda Bird Watching Tour
On your arrival at the airport, our compny tour guide will be waiting to warmly receive you to the land of "A Thousand Hills". After a short briefing on this tour package, you will be transferred to a hotel in Kigali to have your lunch buffet from which your birding adventure will begin with a drive around Kigali where you are able to see different bird species in the outskirts of the city. This is just a spoonfeed of the next days birding adventure in Akagera National Park.
Day 2: Transfer to Akagera National Park
Breakfast in the morning and then start off your second day with a 2-5 hours journey driving to the Akagera National Park in the Eastern province of Rwanda. Akagera is Rwanda's hot Birding spot nestled deep in the savannah plains covered with open grassland and Papyrus swamps. A variety of distributed African birds can be seen in the park's Acacia trees. These may include the Bennett's Woodpecker, headed Black Chat, White-Black-collared Barbet, Tabora Cisticola and Miombo Wren-warbler and its likely to be the best place from where you can find the rare Ring-necked Francolin. On arrival, you will in the afternoon go for a brief bird watching and retire at your lodge. Dinner & Overnight at Akagera game lodge (Moderate), Luxury Ruzizi tented camp.
Day 3: Full Day Bird Watching Activity
After a delicious breakfast at the lodge, go for a full day bird watching activity in the park. Be sure to carry your lunch box . On the tour, expect to see spacious African birds like the Bennett's Woodpecker, headed Black Chat, White-Black-collared Barbet, Tabora Cisticola and Miombo Wren-warbler. Other Papyrus swamp specialists include; the Swamp Flycatcher, Carruther's Cisticola, the elusive White-winged Warbler, and the stunning Papyrus Gonolek. After the briding experience, get back to the lodge and prepare for a transfer journey taking you to Nyungwe forest lodge for your next day bird watching adventure. Dinner and Overnight at Nyungwe forest lodge orGisakura Guest House.
Day 4: Birding in Nyungwe Forest National Park
After breakfast in the morning, get ready for another yet thrilling bird watching activity in Nyungwe Forest National park. Nyungwe is Rwanda's best birding destination with beautiful and ancient tropical evergreen forest which offers the best place for the numerous bird species in to find shelter in here. Expect to see the Rwenzori Turaco, Handsome Francolin, Ruwenzori Batis, Yellow-eyed Black Flycatcher, Archer's Robin-chat, the rare Grauer's Rush Warbler, Red-faced Woodland Warbler. Stripe-breasted Tit and Strange Weaver can also be seen. Nyungwe Forest park also offers a spceial species of the Red-collared Mountain Babbler which other birding spots don't have. You will have packed lunch but your dinner will be at the lodge when you get back. Dinner & Overnight at Nyungwe top hill view lodge , One and Only Nyungwe Lodge.
Day 5: Chimpanzee Trekking in Nyungwe Forest
Breakfast very early in the morning and then go for a Chimpanzee tracking activity in the Nyungwe Forest. After tracking the chimpanzees, you will hike back to the park headquarters. Watchout for many other primates en route such as the handsome L'Hoest's monkey plus hundred-strong troops of the delightfully acrobatic Angola colobus. In the afternoon after your lunch, you will go for forest nature walk in the forest searching for birds and then return to your lodge in the afternoon.
Day 6: Transfer to Kigali, City Tour & Kigali Genocide Memorial Visit
We shall leave Nyungwe early in the morning after breakfast heading to Kigali. Have en-route stopovers at the Kings Palace in Nyanza, also visit the genocide memorial center in Gisozi for an account of the 1994 genocide tragedy that befell Rwanda. From here, you will proceed to Kigali reaching in time for a city tour experience. You will have a chance to visit the local markets, crafts centers, community centers and projects among others. Retire in the evening for dinner and overnight at one of the preferred lodges/hotels in Kigali.
Day 7: Flight Departure and end of  the 7 Days Rwanda Bird Watching Tour
Today will be the end of your last day on this 7 Days Rwanda bird watching safari. You will wake up to prepare yourself for an outbound flight departure. Silverback Gorilla Tours wishes you a safe journey back home!