The 3 Days Rwanda Cultural Safari Tour will reward you with a thrilling opportunity to visit and explore the Rwanda cultural diversity which will include interacting with the locals, indulging into the cultural activities, visiting the cultural and historical sites in Rwanda among other experiences to encounter. Enquire Now On this cultural tour, you will spend 3 days and 2 nights sharing the cultural stories with your host from time to time until the end of your itinerary.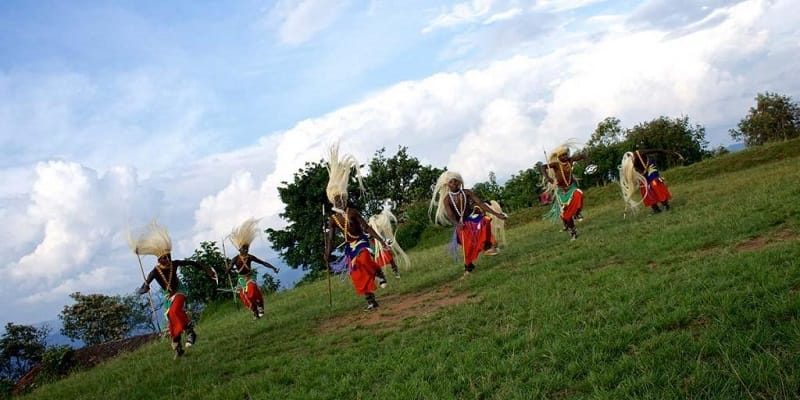 Tour Highlights on this 3 Days Rwanda Cultural Safari
Visit Rwanda cultural heritage sites.
Nyanza Palace Memorial visit.
Nyamirambo Women Centre.
Kigali City Tour Experience.
Tour Itinerary
Day 1: Arrival, National Museum Visit
On your first day of the tour, you will arrive in Rwanda and meet our driver-guide at the airport to immediately transfer to your first cultural experience tour, the National Museum of Rwanda (also known as The Richard Kandt Museum). This Museum which is surrounded by lush hills of green will reward you with great views and you will have a chance to visit the interesting spots in this are such as the craft market (here you can do local shopping of the souvenirs), also get a chance to visit the Gisozi genocide memorial site for a historical narration of the 1994 Rwanda genocide that claimed over 890,000 lives of Rwandese. After the cultural tour, you'll be transferred back to your hotel for the rest of the day.
Day 2: Visit The Iby'Iwacu Cultural Village
On your second day of the cultural tour experience in Rwanda, we shall set out for a special cultural adventure from Kigali northwards in a 2 hours drive to reach the Iby'Iwacu cultural village which is so close to the volcanoes mountains and within the Volcanoes National park. Here, you will enjoy Rwanda cultural activities such as traditional banana beer making, cooking lessons, dancing classes, and cow milking technics. In the evening visit your host family, get introduced and blend in, prepare dinner together, share short stories of your cultures and late in the night retire to bed.
Day 3: Cultural Village Walk, Later Transfer to Kigali at the end of 3 Days Rwanda Cultural Safari
On your last day of the tour, we shall after an early morning breakfast embark on a special cultural village walk which includes a visit to the local market, learn how to negotiate commodity prices the local way and if possible close a deal on some of the purchases. Late in the afternoon, we depart for Kigali and our driver-guide will eventually drop you off at the airport for your outbound flight waiting. That will bring to an end, the special 3 Days Rwanda Cultural tour.